Staff
Our dedicated staff members are here to provide support, compassion, and information to help you through your journey of grief and the celebration of your loved one's life.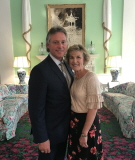 Ronald D. Waybright
Owner/LIC
Ron Waybright, along with his wife Connie, own Waybright Funeral Home in Ripley.
Ron is the son of Conard and Carolyn Waybright of Ripley. Connie is the daughter of Ray Miller of Ripley and the late Judy (Parsons) Miller.
They are the proud parents of Kelsey Waybright McMillan and her Husband, John Martin McMillan of Davis, WV and Kasey Waybright and his wife, Payton Whitt Waybright of Ripley. They are the proud grandparents of Addie and Everlee Waybright.
Ron is a 1980 graduate of Ripley High School and attended West Virginia State University on a football scholarship studying Architectural Technology and graduated from the Cincinnati College of Mortuary Science. He is a licensed Funeral Director and Embalmer in the States of West Virginia and Ohio.
In 1996 the Waybright's acquired Parsons Funeral Home in Ripley and in 2001 purchased the Vail Funeral Home, also in Ripley. The two businesses were combined in 2009 after the purchase and remodeling of a new facility in Ripley.
Ron has been active in the community by coaching various youth sports, Past Chair of Main Street Ripley, President of the Bernice Pickens Parsons Foundation, a member of the Jackson County Airport Authority, Past President of the Ripley High School Alumni Associaition, Past President of Ripley Rotary Club, Board of Directors at Green Hills Country Club, Board of Directors with the Jackson County Community Foundation and Past District President and District Governor of West Virginia Funeral Directors Association and served on the Legislative Committee.
In his spare time he enjoys spending time with family, golfing, hunting, and aviation where he is a Licensed Private Pilot.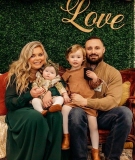 Kasey L. Waybright
Funeral Director/Embalmer
Kasey L. Waybright, the son of Ron and Connie is a 2009 graduate of Ripley High School. Following high school he enrolled at Marshall University to study business management. It was during the time that he began to draw an interest in the family business and would work at the funeral home during summer break. Following his graduation from Marshall in May of 2013 he began serving his apprenticeship before enrolling at the Cincinnati College of Mortuary Science in the fall of 2014. Kasey graduated Magna Cum Laude in August 2015. He also was the recipient of the Arthur J. Russler Memorial Award that is given to a student for Outstanding Achievement in the Practice of Embalming. He is a member of the Calvary United Methodist Church where he is a trustee and also helps out with the food pantry ministry. Kasey and his wife Payton live in Ripley with their daughters, Addie and Everlee and two dogs, Bullet and Goldie. In his spare time he enjoys reloading ammunition, target shooting, hunting, and grilling/smoking all different kinds of meals for friends and family.